DORODON game simulation on the FPGAARCADE Replay

DORODON Introduction...
Dorodon was produced by UPL in 1982. UPL released 37 different machines in our database under this trade name, starting in 1975.
Other machines made by UPL during the time period Dorodon was produced include Mouser, Raiders 5, Penguin-Kun Wars, Mutant Night, XX Mission, Super Moon Cresta, Carnival, Space Fire Bird, Blasto, and Frogs.
You control a guy who wears blue pants that attempts to run around the maze collecting question marks and avoiding cute aliens.
This game was licensed by Falcon.
Dorodon runs using the ladybug core. Please refer to the enclosed Readme for setup instructions.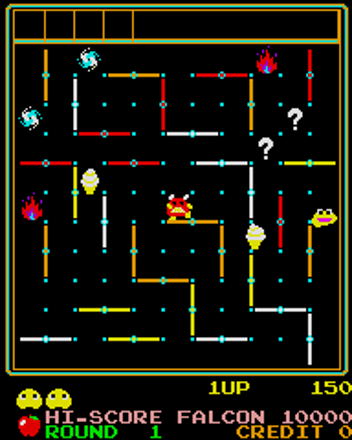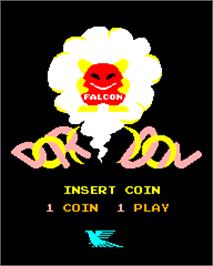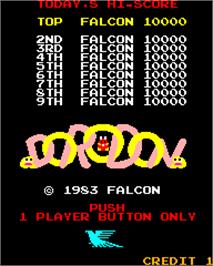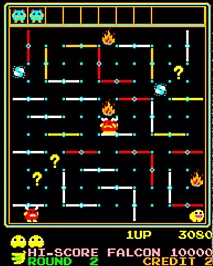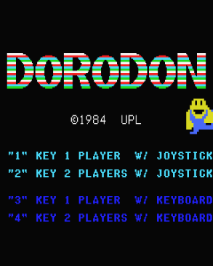 ## Controls
### Joystick
Attach joystick to port 1. A second joystick is currently not supported.
### Virtual keyboard
The joystick in port 1 is emulated in parallel using the virtual keyboard:
* Cursor up, down, left, right
* enter -> fire
* space -> bomb
* key 5 -> coin
* key 1 -> start 1
# Acknowledgements
* Original FPGA conversion by Arnim Laeuger
* T80 core by Daniel Wallner, Mike Johnson
https://opencores.org/projects/t80
* SN76489 core by Arnim Laeuger
## Video output
R1 and V4 both output 640×480 progressive with 60 Hz on DVI (-A and -D) and HDMI, respectively.
DOWNLOAD
Note: Dorodon is part of the ladybug core.

Please read the "README" file for documentation.
IMPORTANT NOTE :
NO ORIGINAL ROM CONTENTS ARE IN THIS DISTRIBUTION. YOU WILL NEED THE ORIGINAL/ALTERNATIVE ROM FILES TO RUN THE DORODON GAME