DORODON game simulation on the FPGAARCADE Replay

DORODON Introduction...
Dorodon was produced by UPL in 1982. UPL released 37 different machines in our database under this trade name, starting in 1975.
Other machines made by UPL during the time period Dorodon was produced include Mouser, Raiders 5, Penguin-Kun Wars, Mutant Night, XX Mission, Super Moon Cresta, Carnival, Space Fire Bird, Blasto, and Frogs.
You control a guy who wears blue pants that attempts to run around the maze collecting question marks and avoiding cute aliens.
This game was licensed by Falcon.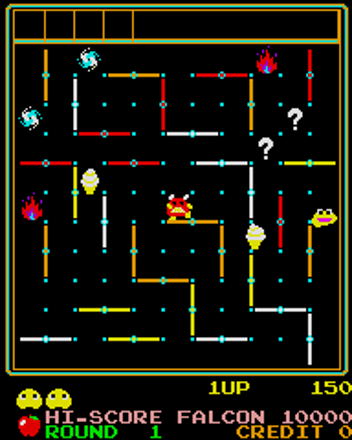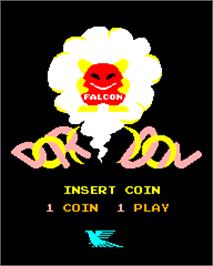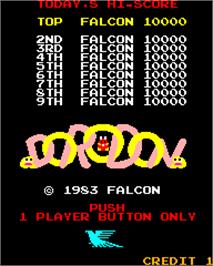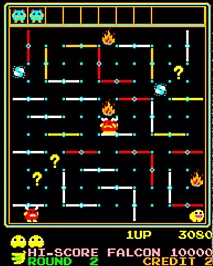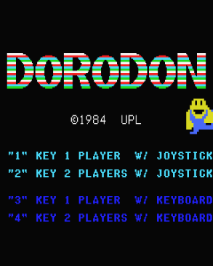 DOWNLOAD
Here you can download the latest Dorodon core as well as Replay specific drivers.
Please read the "README" file for documentation.
IMPORTANT NOTE :
NO ORIGINAL ROM CONTENTS ARE IN THIS DISTRIBUTION. YOU WILL NEED THE ORIGINAL/ALTERNATIVE ROM FILES TO RUN THE DORODON GAME