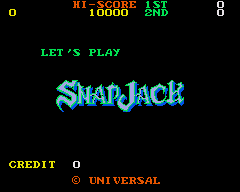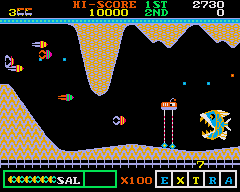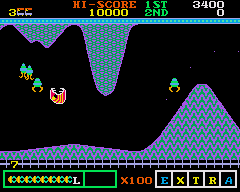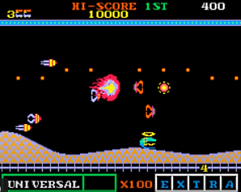 ## Video output

R1 and V4 both output 640×480 progressive with 60 Hz on DVI (-A and -D) and HDMI, respectively.
R1 furthermore supports raw video output as provided by the original arcade hardware. A composite synchronization signal is provided as HSYNC while VSYNC is constantly driven high. Feed this into a suitable monitor via an adapter chain:
SnapJack Gameplay.
In this game, You guide a dot-munching, long-jumping, leg-stretching character through right-to-left scrolling scenes of hills and tunnels. Avoid squid-type-things, giant fish, and the kettles and boots on the overhead conveyor. This game is a cross between "Pac-Man" and "Scramble".
​## Controls
### Joystick
Attach joystick to port 1. A second joystick is currently not supported.
### Virtual keyboard
The joystick in port 1 is emulated in parallel using the virtual keyboard:
* Cursor up, down, left, right
* enter -> fire
* space -> bomb
* key 5 -> coin
* key 1 -> start 1
# Acknowledgements
* Original FPGA conversion by Arnim Laeuger
* T80 core by Daniel Wallner, Mike Johnson
https://opencores.org/projects/t80
* SN76489 core by Arnim Laeuger
Please read the "Readme.md" file for documentation.
IMPORTANT NOTE :
NO ORIGINAL ROM CONTENTS ARE IN THIS DISTRIBUTION. YOU WILL NEED THE ORIGINAL/ALTERNATIVE ROM FILES TO RUN THE SnapJack GAME. All logos are copyright to the respective holders.
1. DVI-A -> VGA
2. VGA -> RGB, CSYNC (compatible with MIST scart cable, https://github.com/mist-devel/mist-board/wiki/ScartCable) See `snapjack_15khz.ini` for further information.
Note: SnapJack is part of the Ladybug core.